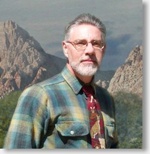 Is anything really free? Not really. More often than not you are asked to do something in return for you 'FREE' item, gift, donut, or whatever - even if its only supplying your contact information. No telling how that will be used.
My sugarplums offer is no different. In this case, I am asking if you can help with one of my major undertakings. One is saving the tiger before extinction (www.ZoeTigers.org - @ZoeTigers) and the other is building an international memorial to the military men and women who made the ultimate sacrifice in the wars on terrorism in Afghanistan and Iraq (www.FreedomMemorials.org - @FRMemorial). Facebook links can be found at the bottom of each site's opening page.
I am not asking you to make a donation. I would like you to think if there is some way you can help me spread the word about these projects. Maybe you can help us gain some exposure through social networks like Twitter, Facebook, etc. You could possibly have a connection with someone who may be interested in these efforts. Just give it some thought and write to me with your proposal.
My Gourmet Sugarplums are worth the effort. I make a limited number of tins for close friends and associates during the holiday season. The all natural/organic ingredients are expensive and the production is time consuming. Read more about my Gourmet Sugarplums by selecting 'Learn More' from the main menu.
I will select several recipients from the most compelling submissions. Write to me with your proposal.